If you build it they will come. Who said that: Nineties baseball film or today's digital agencies? The answer is Yes. Except we aren't trying to lure a baseball team to a cornfield. We're trying to lure customers to our products.
Today it seems like everybody has an app. Another throwback to the 90s when people started to realize everybody needed a website. Except everybody still needs a website. But do you really need an app?
This article will help you answer whether you need a responsive website and an app or just a responsive website.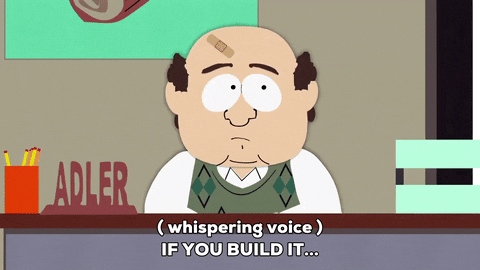 What's the difference between a mobile app and a website?
This may seem easy but in 2019, many of them act just the same. Some websites have such a good user experience that you'd think they were native mobile applications, while some apps are so barebones that they are simply bookmarks downloaded. As Entrepreneur recently wrote, some apps are a solution in search of a problem.
Explaining responsive web design
Responsive mobile design generally means that your site is designed specifically for mobile use. Unless you are a corporate banking tool or for healthcare or another highly regulated industry, you should assume your users are finding you on their phones.
And if you're bothering to have a website, you might as well make sure Google's going to like it. This means it has to work well on a desktop and to be mobile responsive. And to reach your broad clientele — and to make Google happy — it has to be accessible. Although simple black text on white can achieve that easily. And sticking to less complicated HTML and CSS can help achieve that quickly.
A website is much faster to get up and running and you can continuously update it. This of course makes it cheaper to develop and maintain. Heck even me as a marketer can update a website with very little skillset. On the downside, mobile web pages aren't as fast or dynamic as an app — it takes significantly longer to navigate a website from the mobile devices we are increasingly using to go online.. And you need to get millennials to remember and type in a URL or else you need to make sure you have fantastic search engine optimisation to show at the top of Google results. (Or to spend more money on search engine advertising.)
Explaining mobile app development
Mobile application development is going ahead and creating a whole app customised to each operating system — usually iOS or Android — and then getting it approved by each app store and then launched.
Mobile apps have much better user functionality and work at much faster speeds. Also a mobile app is an established part of recognising a brand as established and reliable these days. On the flip side, a mobile app takes longer to develop, and then needs to be updated in batches approved by those app stores again. It takes an experience software engineer to build a mobile app. In other words, mobile app development takes much more time and money.
Finally mobile apps have one big benefit over webpages — push notifications. They can use these pings to remind you when you are near or to offer you a special coupon if you haven't been back in awhile.
Oh and one more thing to consider — there are about six million apps out there. Are you willing to compete?
Finding the right questions to ask
Now that you know the nuances between the two, let's ask questions about what you hope to accomplish with them.
First and foremost, do your competitors have mobile apps?
As you go through this article, I'm going to use what may seem like a very narrow example, but it certainly takes us through the different options:
Go analog
Build a website
Leverage existing SaaS tooling
Build an app
And hopefully it'll help you consider if you really need an app. And then to consider if you want to hire staff to build and maintain that app or if you would do best to outsource this mobile app development.
What do you want to do with an app?
There's a hipster cafe startup here in London that is looking to expand rapidly so they took time and money and built a mobile app version of their coffee stamp cards. They aren't Starbucks so I'm not sure why they did that. Of course on the other hand Starbucks is their competitors, so they'd be crazy not to consider an app.
I think stamp cards are totally fine — who doesn't love a physical reminder that your patronage is valued — but, I presume, as London-based businesses go increasingly card-only, customers expect to not have to drag around stamp cards. Plus, there will be people who try to abuse the analog system to create a stamp of their own — although I have to believe there aren't many and the liability for that is low since coffee is very cheap.
What else does their app do? It has the names of the different locations, with links out to Google Maps.
That's all. Not even an order-ahead system… yet.
Would a website have been enough? I certainly agree it'd have to be a mobile-friendly website since most people would be searching for 'coffee shops near by' from their phones or watches.
Now if they were to add an order-ahead system, OK, it may be easier to build a mobile app that integrates with payment systems like Apple Pay and Google Pay. Since this would presumably drive more sales, then they could work to customise the experience based on attributes of a logged in user — like me ahead when any flavoured hot chocolate is added to the menu. This would be way harder on a website.
Similarly, it's important to consider what else can an app can do well that a website opened on a phone can't. An app much more easily integrates with functionalities like single sign-on via your favourite social media, cameras and photos, and location services. Would offering these services inside an app actually encourage customer loyalty? In this situation probably not, but for other companies this could be incredibly valuable.
Finally, following the Entrepreneur article referenced at the top of this piece — does this app solve a problem?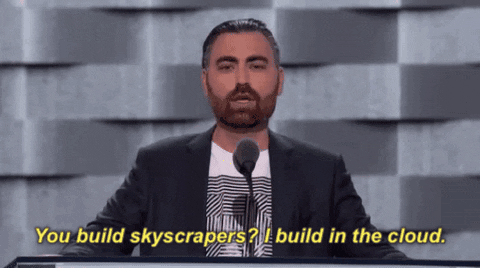 Who are you trying to attract with this app?
There are now four locations of this coffee house, including the first that can seat about eight people, so mainly takeaway. Each location is certainly known in its neighborhood. So is the app must be to serve existing customers. After all, no one is going to search an app store for a coffee.
So far, like any brick-and-mortar, their Google listing is key. For a local cafe, you must make sure you're up-to-date, with address, opening and closing hours, photos, and reviews.
And, being a hipster coffee place, they can't forget to have an active Instagram that captures all those intricate almond milk designs.
As a growing business looking for investors, it makes sense to have a website too, curating all the information above together. And probably talking about the history of your business and sharing your management team. Really drive home what makes you unique.
What about digitalising those stamp cards for existing customers? There are loyalty "stamp" apps like Embargo and Magic Stamp that let you achieve the same thing. Plus, by using this external mobile app tool acts as a sort of advertising, your business may be discovered through the app.
Why are you building your own mobile app?
Does your industry demand an app? Do your customers demand one? While many smaller businesses don't need an app, if you're going to grow, you probably will need one eventually. The only businesses that won't need apps eventually are digital agencies like ours. Our top way to get new clients is through work of mouth, so it's much more important we deliver great service to our customers rather than to waste time and resources building an app.
Once you've decided you need an app, you need to decide if you need someone to create that app. I'd say — unless technology is at the core of your business offering — you don't need to be at the core of it. At Code4Nord we even work with complicated, well-regulated financial and medical services that choose to go with us than risk the slow-down and cost of building in-house.
Essentially, unless your company is one that builds apps, you shouldn't be building your own app. Mobile app development is something that is easily outsourced and logically so.
Focus on the benefits you offer at your code. And on the the problems you solve. Don't get distracted by tech, outsource it to us to make sure you offer high-quality, while still maintaining control over your project.
And we'll help you decide what kind of app you need to build first including hybrid mobile app development.